If you would like to discuss your property and perhaps find out its present value, please complete the form below and I will be in touch.
As promised in my letter, please find below the link to Nerida Conisbee, our Chief Economist's article, which takes a look at the things that we all need to remember at a time of rising interest rates.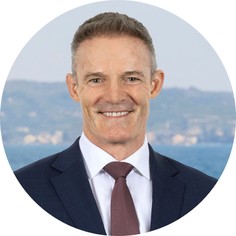 Ross Nesdale
Sales Advisor LREA
ross.nesdale@raywhite.com
+61 452 030 872

Although I am 100 per cent sure that all property forecasts published right now won't be exactly correct, one thing we can be certain about is that the property market is entering a new cycle. Rapid price growth has stopped, and some price indices report that prices have already declined three per cent in Sydney and Melbourne since the start of the year, while elsewhere growth has slowed. As we head into different market conditions compared to last year, here are nine things to consider.