Boutique care with big brand benefits
At Ray White Lower North Shore Group we're all about maximising your investment, advising you proactively on the market, choosing the right tenants and looking after your property as if it were our own.
We approach property investing with a high degree of attention to detail and care – a sort of experience you would expect from a boutique property agency – and a methodical approach to the numbers – which you'd expect from a well-resourced property analyst and advisor.
Have a read of how we can work with you and see how we yield great results for our investors…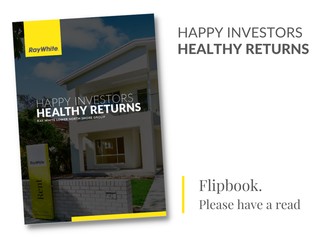 Reviews on Google…
Dean Dvornicich | Tenant | December 2021
It has been an absolute pleasure renting from RW Lower North Shore. Rebecca and her team have been exceptionally professional, friendly, approachable, and responsive with all maintenance requests and administrative processes. I would go out of my way to rent or buy from RW Lower North Shore in the future.
Lauren | Landlord | August 2021
Claire Stulajter is amazing! She has outstanding communication skills and kept us extremely well informed. She also found us a tenant within 1.5 days of listing our property! She is extremely knowledgeable of the market, confident & determined. This made it very easy to trust her and her advice. She took all the stress out of renting our property and it was an absolute pleasure to work with her. We are extremely grateful for everything Claire did for us. We highly recommend her & look forward to working with her again in the future.
Lauren Bagshaw-Flanagan | Landlord | August 2021
Emily Birthisel is my property manager and as well as looking after the property and tenants, she is also an excellent project manager for repair and renovation projects. I am very impressed with her responsiveness and can-do attitude and has been a godsend in looking after all property matters, especially during the pandemic. Definitely the best property manager I've ever dealt with, either as an owner or a tenant. I highly recommend working with Emily and the team at Ray White Lower North Shore Group.
If you would like to discuss how we could help manage or help find you an investment property,
please call us on 02 8969 4141 or fill in the form below.